It's time to celebrate. Why, you might ask? Well, because Subaru just sold its 2 millionth Outback. The Subaru Outback first hit the market in 1994 with the 1995 model, and hit the one million mark in 2011. Now, only seven years later, Subaru is up to 2 million sales of their signature Outback. The Subaru Outback is a reliable vehicle to say the least. The SUV has met the needs of drivers and their families for over 20 years, and continues to impress both drivers and critics alike.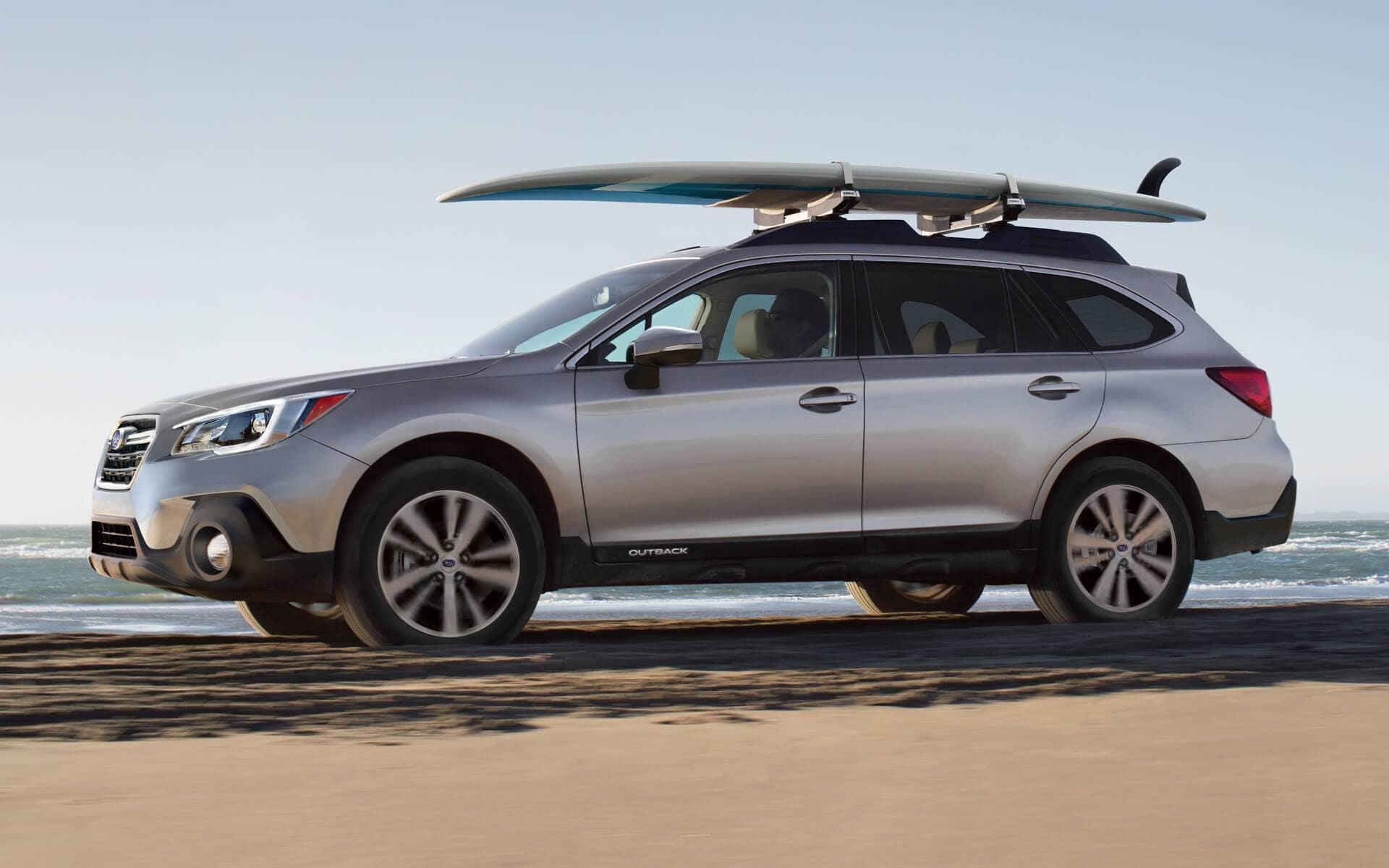 "With SUV ride height and wagon styling, the 2018 Subaru Outback is the best of both worlds," said DigitalTrends.com. The publication praises the Subaru Outback for its class-leading fuel economy, spacious interior, and impressive technology features. After over two decades on the market, it is clear that the Subaru Outback leads the industry when it comes to all-terrain wagons. Part of why this is so is because of the affordability, practicality, and design of the vehicle. The base level 2018 Outback is priced right, especially considering the exciting tech that drivers and passengers can enjoy. The standard 6.5 inch infotainment system comes with Apple CarPlay and Android Auto, allowing for voice commands, music streaming, and so much more.
The 2018 Subaru Outback is built for nearly any driving conditions, which is why the best-in-class 8.9 inches of ground clearance is so beneficial. The 2018 Outback also offers symmetrical all wheel drive, torque vectoring, and a CVT for a smooth and supportive performance. There's a lot to be excited about when it comes to the 2018 Subaru Outback, so consider testing driving this outstanding automobile at Colonial Subaru. Find our dealership at 200 West Street Road in Feasterville, Pennsylvania, and check out our inventory today!
Norristown Subaru Dealership | Feasterville Subaru Outback