In 1967, American businessman Malcolm Bricklin approached the Japan-based Subaru corporation with an idea to introduce their cars to the American people. A year later, Subaru of America opened its doors to the public with the debut of the Subaru 360. 50 years later, Subaru has sold over eight and a half million vehicles in the US and stands tall as a premier automobile manufacturer.
In recognition of this anniversary, Subaru has introduced commemorative limited edition versions of their most popular models at the 2018 Chicago Auto Show. These limited edition models are top-trim and available with unique badging and an all-new color exclusive to this celebration.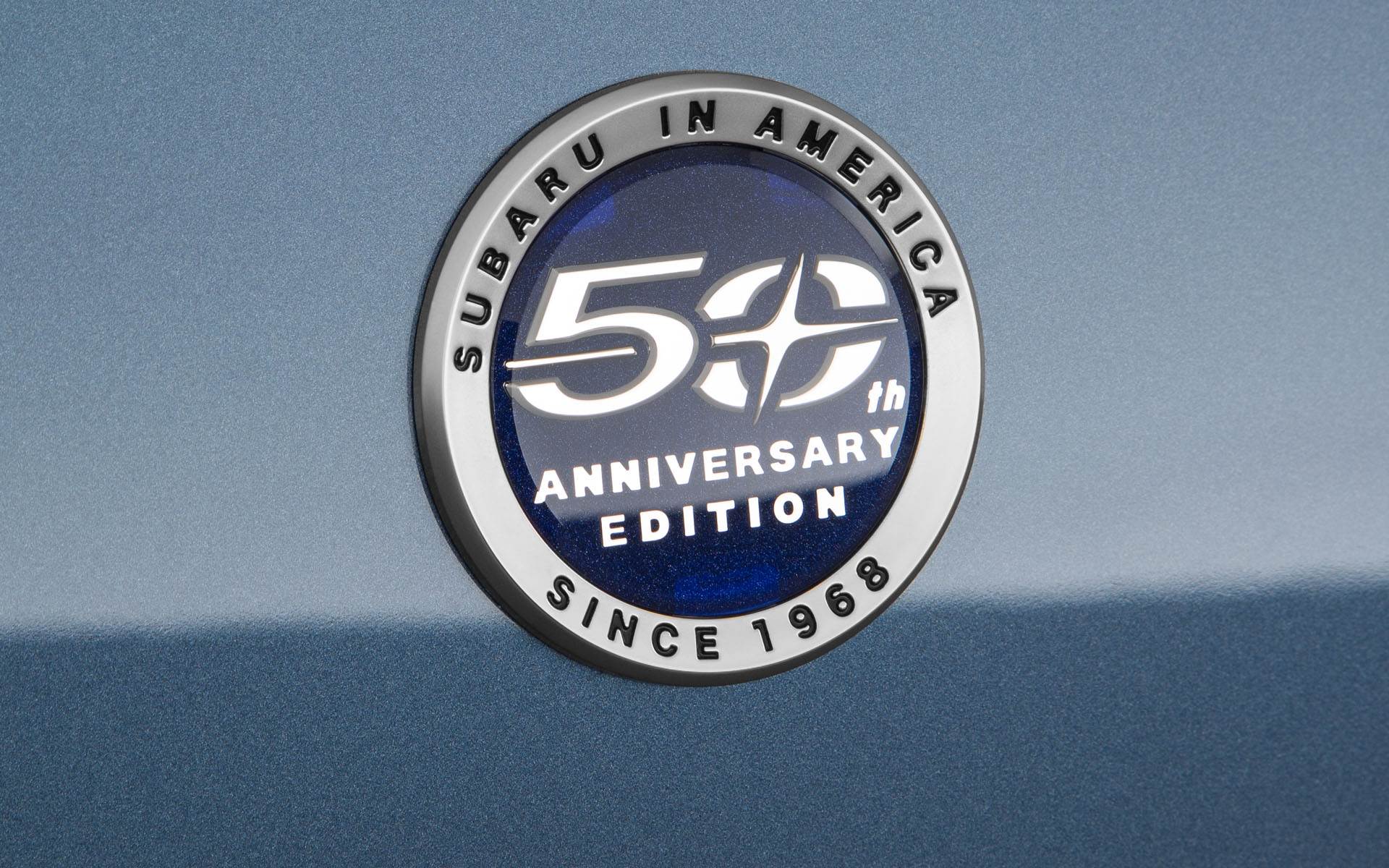 The Anniversary editions on offer represent the height of Subaru's work, including the BRZ, Crosstrek, Forester, Impreza, Legacy, Outback and WRX. All models are available in the exclusive Heritage Blue color, while most include unique alloy wheels, satin chrome mirrors and black upholstery with silver accents. These models represent their highest respective trim, including Subaru's renowned EyeSight Driver Assist Technology where applicable.
Subaru of America is committed to protecting the environment of the United States, producing all vehicles in zero-landfill facilities while operating the only automotive plant to be designated a backyard wildlife habitat by the National Wildlife Federation. As a part of the community, Subaru has donated over $120 million and 40,000 volunteer hours to causes the Subaru family cares deeply about.
If you are interested in learning more about this commemorative offer, or simply want to experience a Subaru for yourself, we invite you to visit our showroom at 200 West Street Road in Feasterville. We are Colonial Subaru, and it would be our genuine pleasure to serve you!
Trenton Subaru Financing | PA Subaru Limited Edition