The Subaru Forester is the first mainstream vehicle model to introduce facial recognition technology. This state of the art technology can be used to detect driver fatigue and distinguish between drivers to adjust the driver's seat and mirrors.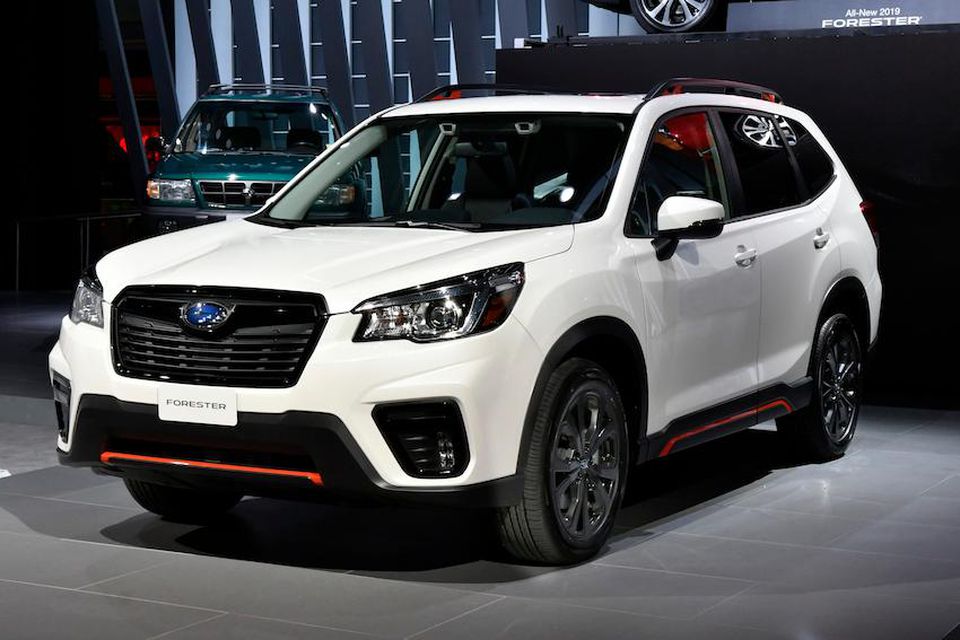 To find driver fatigue, the facial recognition technology uses an infrared camera that is located on top of the dashboard. This camera works with the twin forward-facing EyeSight cameras to seek potential collisions. If these cameras pick up an imminent collision, a warning will sound. If the driver does not respond to the warning, the vehicle will activate emergency brakes. This intelligent facial recognition feature additionally uses five parameters to identify the driver's face. The feature measures relation between eyes, nose, mouth, and chin to determine the driver and adjust the seat and mirrors to their liking. This technology makes the Subaru Forester that much easier and more convenient to operate.
This facial recognition technology was revealed at the New York International Auto Show. It was also revealed that the Subaru Forester would maintain its same signature exterior styling. Keeping true to its original concept, the Subaru Forester combines tradition with modern technology. In addition to the facial recognition technology, this vehicle also has all-wheel-drive, restyled taillights, and a six speed manual transmission. Plus, the 2.5 liter boxer-four engine with 182 horsepower and 176 pound feet of torque help you get from here to there with strength and power.
This outstanding facial recognition technology will be available to Subaru drivers soon, so make sure to keep an eye out for the latest Forester at Colonial Subaru. In the meantime, feel free to pay us a visit at our dealership! We are located at 200 West Street Road in Feasterville, Pennsylvania. You can also give us a call at 888-799-0219 to learn more about our inventory. We hope to hear from you soon!
Willow Grove Subaru Dealer | Camden Subaru Forester