The 2022 Subaru Love Promise Community Commitment Award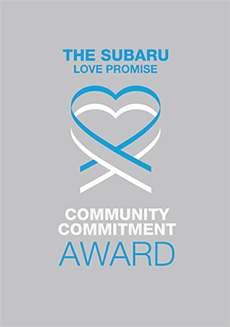 We've been nationally recognized for our dedication to our community and the Subaru Love Promise.
We're honored to receive the 2022 Subaru Love Promise Community Commitment Award. This award nationally recognizes Subaru retailers who are making the world a better place while demonstrating an outstanding commitment to supporting passions and causes in local communities. These efforts are focused in important areas such as the environment, community, health, education, and pets.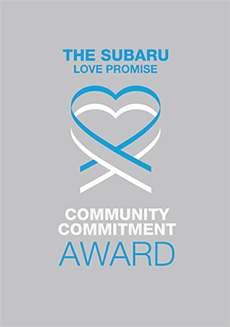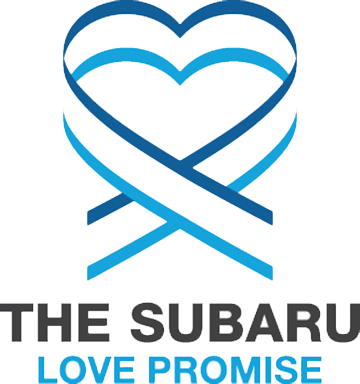 What is the Subaru Love Promise?
Subaru and our retailers believe in making the world a better place and the Subaru Love Promise is our vision of respecting all people. This is our commitment to show love and respect to our customers and to work to make a positive impact in the world.
How is Colonial Subaru dedicated locally to the Love Promise?
Our Love Promise can be seen in various partnerships with local charities and non-profits. We're grateful for the opportunity, not only to be a part of our community, but to serve it as well.
Love Promise Stories from Colonial Subaru
Subaru and Colonial Subaru believe in making a positive impact on the communities in which we live and work. We uphold that belief through our Love Promise Community Commitment. Every month, we select inspiring stories from customers and partners from around our area who strive to support our collective commitment and feature them here
COLONIAL SUBARU LOVES PETS - CHRISTINE H
On Sunday October 16, 2022, President of Colonial Subaru, Mr. Eric Stamps sent two of his pup loving people to deliver New Pet Parents Kits and Chew-Buru toys to the WET NOSE ADOPTION CENTER, located in Northeast Philadelphia. Christine Hempsey and Eugenia Deleon spent the morning with the Wet Nose Family and six puppies that were just dropped off in the wee hours of the morning from South Carolina. Wet Nose Rescue was founded in 2008 in Southampton, PA. The adoption center is located in NE Philadelphia. Although they are an adoption center, no kennels are in the center. Wet Nose is a 100% foster based rescue center. This means all animals are placed with Foster families until they are adopted and find their FUREVER home. This allows the pets to the attention they need and deserve as well the needed socializing skills that cannot be learned in a kennel. They also offer a variety of classes such as obedience training. Fun events like TRICKS & TREATS DOGGO COSTUME PARTY. They host an array of different adoptions events like Seniors for Seniors, which matches Senior dogs up with Senior citizens looking to adopt a pet, Lisa and Kim along with other volunteers were just amazing to watch interact with the dogs. The love and devotion showed to the sweet little creatures was just a beautiful thing.. So much so that Christine's daughter will be reaching out to volunteer her time. On November 11,2022 we plan to return with more donations from Colonial Subaru's employees. As they are always in need of supplies. *******SECOND HAND ANIMALS, MAKE FIRST CLASS PETS.

---
Coats for Kids - Erin S
On October 18th, 2022, Ginny, Chrissy, and Erin volunteered their time to take a drive down to the Auto Dealers Association building in Norristown to pick up our coats for kids. This year, Colonial Subaru was able to donate 144 coats to kids in need. We partnered with the local YWCA of Bucks county to donate our coats so they can distribute them to our local kids this upcoming winter time. Just another way Colonial Subaru volunteers in our community.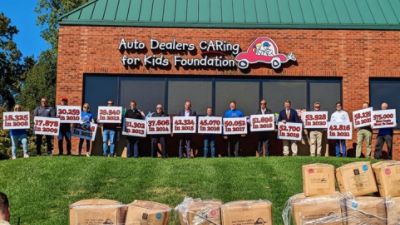 ---
Subaru Loves Learning with MaST Charter School - Erin S
This year, we adopted MaST Community Charter School in Philadelphia as our Subaru Loves Learning school. We were able to adopt six classrooms and donate a multitude of school supplies to the 4th grade students. The best part is the boxes themselves get converted into a small garden that the students get to grow milkweed in to attract monarch butterflies. The students were absolutely ecstatic and grateful to receive the school supplies and were also thrilled about growing their own milkweed and hopefully getting to see some monarch butterflies!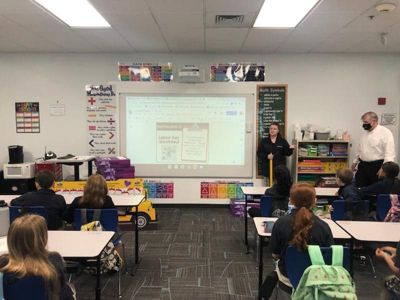 ---
Angel on a Leash - Erin S
For the second year in a row Colonial Subaru's president, Eric Stamps, made a generous donation to an organization that is near and dear to his heart, Angel on a Leash! Angel on a Leash is a nonprofit organization that provides volunteer therapy dog handler teams (Champions) to visit with anyone that would benefit from the human-canine bond in enhancing human health and quality of life. All handler-dog teams (Champions) are tested, certified, and registered by AOAL. Additionally, during scheduled visits, our Champion teams are insured by AOAL.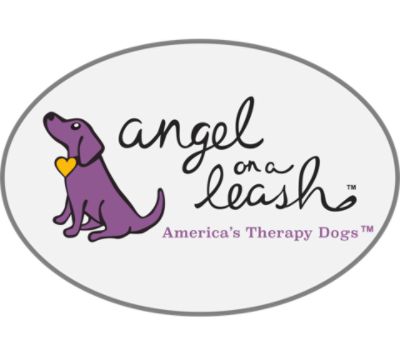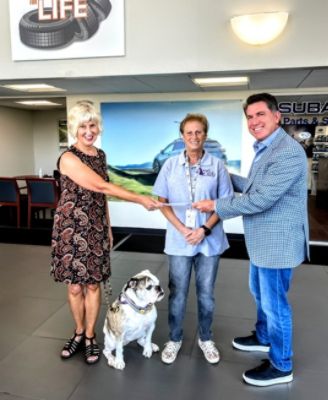 ---
Furniture Donation - Erin S
Colonial Subaru's president, Eric Stamps, bought new furniture for our service department. The old furniture Eric donated to our technician, Greg, and his local church to be used by the church and the local community.
---
Colonial Subaru and LLS delivery "warmth" and hope to patients fighting cancer. - Monique R
Colonial Subaru has partnered with the Leukemia & Lymphoma Society (LLS) to donate "Subaru Loves to Care" blankets to spread hope and warmth to patients fighting cancer. Ginny DeLeon and Christine Henpsey from Colonial Subaru in Feasterville, Pa., and Annette Weidenfeld from the Eastern PA-DE Region of the Leukemia & Lymphoma Society joined together again this year to deliver blankets, art & crafts supplies, and message of hope cards to patients to Redeemer Health in partnership with MD Anderson Cancer Center at Cooper. These message of hope cards from the dealership that shared personalized messages of hope to patients in their local community, which were delivered alongside the blankets to provide comfort and warmth as they continued their fight against cancer. Hospital staff that works directly with the patients were extremely grateful and excited to share these items with their patients. Thank you to everyone who made this delivery special. Front row, left to right: Lynn Shorday-Appelbaum, SVP Transformative Philanthropy at Redeemer Health; Sue Kowalski, Office Manager at Redeemer Health in partnership with MD Anderson at Cooper; Kelly Pressler, Director at Redeemer Health in partnership with MD Anderson at Cooper; Ginny DeLeon, Finance Assistant at Colonial Subaru. Back row, left to right: Christine Henpsey, Title Clerk at Colonial Subaru; Annette Weidenfeld, Campaign Development Director at Leukemia & Lymphoma Society in Philadelphia; Mary Bongarzone, Radiation RN at Redeemer Health in partnership with MD Anderson at Cooper.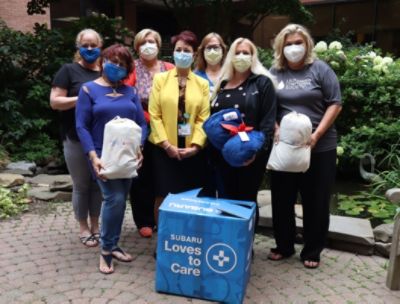 ---
COLONIAL SUBARU AND THE LUEKEMIA & LYMPHOMA SOCIETY TEAMS UP TO DELIVERY THE LOVE - Christine H
COLONIAL SUBARU AND THE LUEKEMIA AND LYMPHOMA SOCIETY SHARE THE WARMTH! ON JULY 5,2022 COLONIAL SUBARU TEAMED UP WITH THE LUEKEMIA & LYMPHOMA SOCIETY AND TRAVELED TO HOLY REMDEEMER'S MD ANDERSON COOPER MEDICAL CENTER TO DELIVER BLANKETS AND ALSO CRAFT KITS ALONG WITH CARDS OF WELL WISHES FROM OUR EMPLOYESS AND CUSTOMERS. IT WAS A VERY EMOTIONAL DAY AS ONE OF OUR EMPLOYEES DELIVERING THE LOVE, LOST HER OWN MOTHER TO LUNG AND LYMPHOMA CANCER AT THE AGE OF JUST 58. WE MET SOME WONDERFUL PEOPLE THAT DAY AND WHAT A DELIGHT IT WAS GETTING TO KNOW THEM. BLANKETS ARE ONE OF THE MOST ASKED FOR AMONG PATIENTS AS THEY BRING A SENSE OF COMFORT TO THEM, SO WE WERE MORE THAN HAPPY TO OBLIGE. ABSOLUTELY NO ONE SHOULD HAVE TO FACE THIS TERRIBLE DISEASE ALONE, OUR HOPES ARE WHEN THE PATIENTS ARE FEELING ALONE OR HAVING A BAD DAY THEY CAN REACH FOR A BLANKET AND WRAP IT AROUND THEMSELVES LIKE A WARM HUG AND REMEMBER THAT WE HERE AT COLONIAL ARE WITH THEM IN SPIRIT 100% THROUGH THEIR BATTLE. CANCER CAN DO A LOT OF THINGS. HOWEVER, WE LEARNED ON THIS DAY IS THAT IT WILL NOT AND CANNOT DESTROY THE SPIRIT OF THE BRAVE WARRIORS.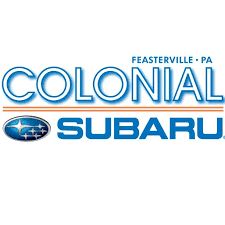 ---
No Fear, All Cheer for Neshaminy High School - Erin S
Our team here at Colonial Subaru and our President, Eric Stamps, are cheering on our local Neshaminy High School Cheerleaders in their upcoming season. Because of how committed Eric and our team at Colonial is to serve and volunteer in our community, Eric graciously made a donation to the Neshaminy Cheerleaders to help support their fundraising efforts. The cheerleaders, parents, and coach were invited to our dealership to celebrate the beginning of their cheer season and were presented with the check. The cheer squad loved coming to the dealership and even thanked us with a cheer! Good luck to the cheer team on their upcoming season and cheers to Colonial Subaru for making a positive impact in our local community.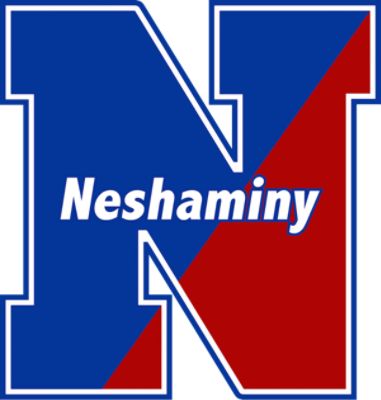 ---
BARKANN FOUNDATION HEALING HEARTS GOLF OUTING - CHRISTINE H
Mr. Eric Stamps, President of Colonial Subaru makes another hole in one at The Barkann Family Healing Hearts Annual Golf Outing on June 23,2022. The Barkann Family Healing Hearts Foundation and Colonial Subaru are Subaru Share the Love Hometown Partners for four years in a row. This is a very special foundation dear to Colonial Subaru so much that we continue our support by taking part in all the various functions held throughout the year to help heal the hearts of those in our beloved community. The Healing Hearts Foundation raise much needed funds for families struck by recent tragic events. They help lessen the financial burden on families who lost their home to a fire or flood etc. They will also help those who suffer from the most devastating loss of all, a child or parent. By doing this it allows the family to focus on each other and healing until they can secure long term stability.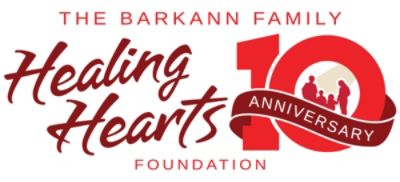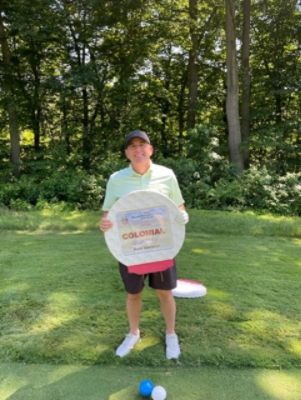 ---
Gray Matt'ers Foundation - Erin S
Matthew Remick and his mom Kathy Pike Golden started the Gray Matt'ers Foundation (Matt'ers play on Matthews' name) in 2014 when Matt was diagnosed with brain cancer to cover expenses for his treatment as there only just a few programs for adults battling cancer. After a very long battle Matt is now in remission. But they continue to hold benefits to help raise much needed funds for others battling brain cancer and to bring awareness to the various types of brain cancer and show others that Gray Matt'ers! Colonial Subaru donated an "Eagles Game Day" raffle basket to the Gray Matt'ers Bingo Fundraiser and in that basket were Eagles gear, some snacks, and some Subaru gear as well.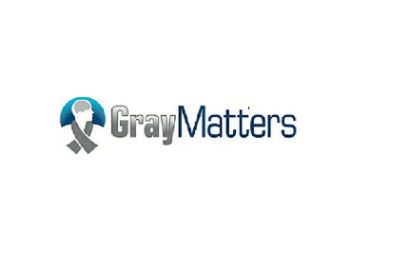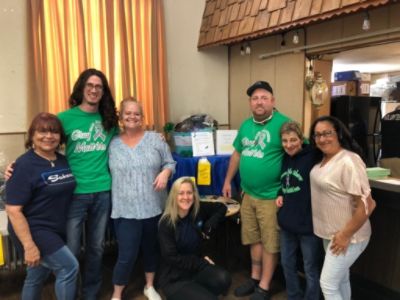 ---